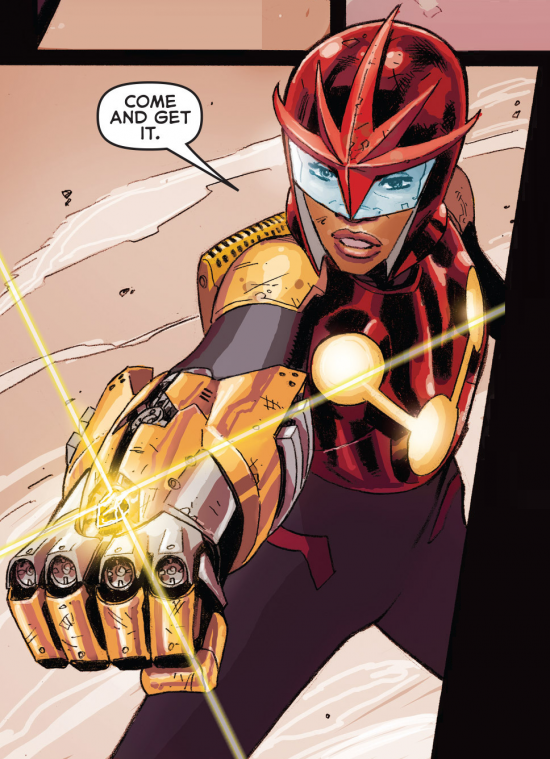 Anwen Bakian Nova: Earth-94241
The Bakian Clan Survives The Remains Of New Xandar.
Anwen and a handful of her clansmen survive a desolate wasteland thanks to the Annihilation Wave – what was once their home. Her mother Eve never returned from her only emergency mission assisting the Nova Corps. Unable to forgive her mother, she develops grave bittersweet feelings towards her memory.
Tortured Heroes Seem To Reflect In Us All.
Published By Marvel Studios.