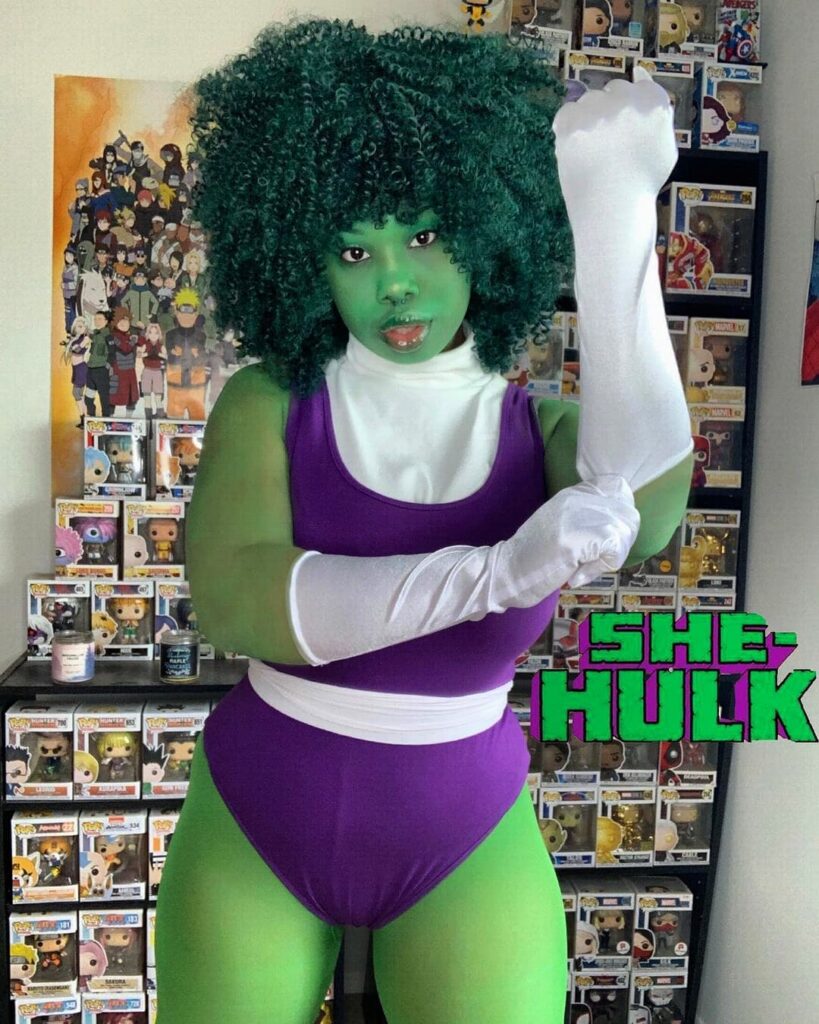 #SheHulk Just Don't Make Her Angry…
#SheHulk Just Don't Make Her Angry…
Cosplay By @babygrootloop_cosplays
• • • 💚She-Hulk a.k.a. Jennifer Walters 💚
Raise your hand if you are hyped for the new She-Hulk show? 😭🙋🏾‍♀️🙋🏾‍♀️ I know it's still a ways away, however I absolutely adoree her and have been waiting to see her on the big screen for sooo long 😭😭.
She was one of my very first cosplays, and my very first attempt at body paint so I decided to once again challenge myself to redo her, since I haven't done a body paint cosplay in almost a year 🥺🙏🏾
WHO'S YOUR FAVORITE HULK???
#shehulk #marvel #disneyplus #jenniferwalters #green #jenniferwalterscosplay #afrocosplay #ImASuperhero #Cosplay #Cosplayers #Cosplays #cosplayingwhileblack #BlerdBoss #mycosbae #CurvyCosplay #BlackGirlsRock #BlackGirlMagic #costume #blackwomenlead #explorerbabes #wigstyling #wigs #diy #afrocentric #graphicdesign #graphicart #afropunk #NerdySexyCool