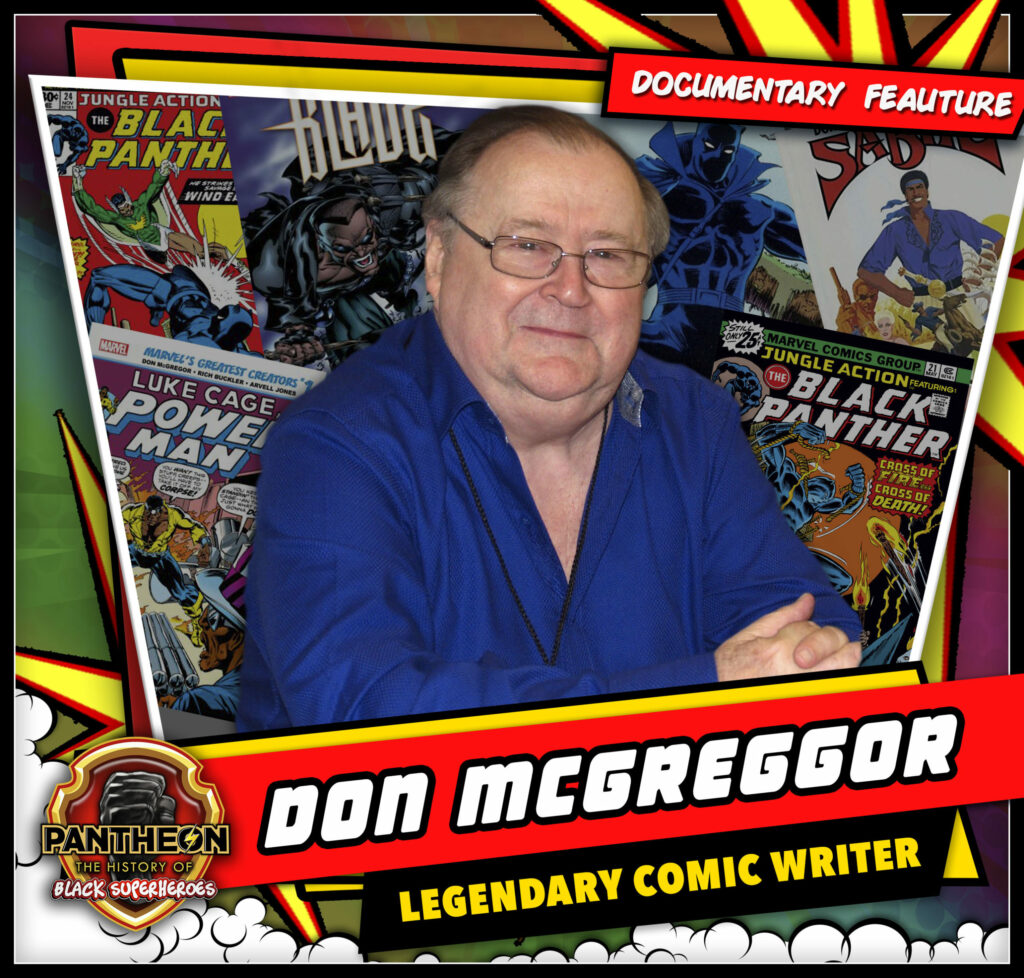 Don McGregor – The Commanding Creator For Comic Characters of Color!
We're Officially Counting
---
Don McGregor Amongst The Most Influential Writers in Coming History.
#SALUTE
---
"I would like them to capture the spirit of what the books were about and what we hoped to achieve," McGregor said. "Most importantly, that the legacy of people like Rich Buckler and Billy Graham, who are both gone now, be kept alive."
– Don McGregor
Though a number of creators have chronicled Black Panther's adventures, there is one man in particular to thank his original concept and humble beginnings.
The then newbie writer Don McGregor's pivotal work on the issue "Panther's Rage" redefined the character's image during the1970s as the first mainstream comic to have an essentially all-black cast of characters.  
---