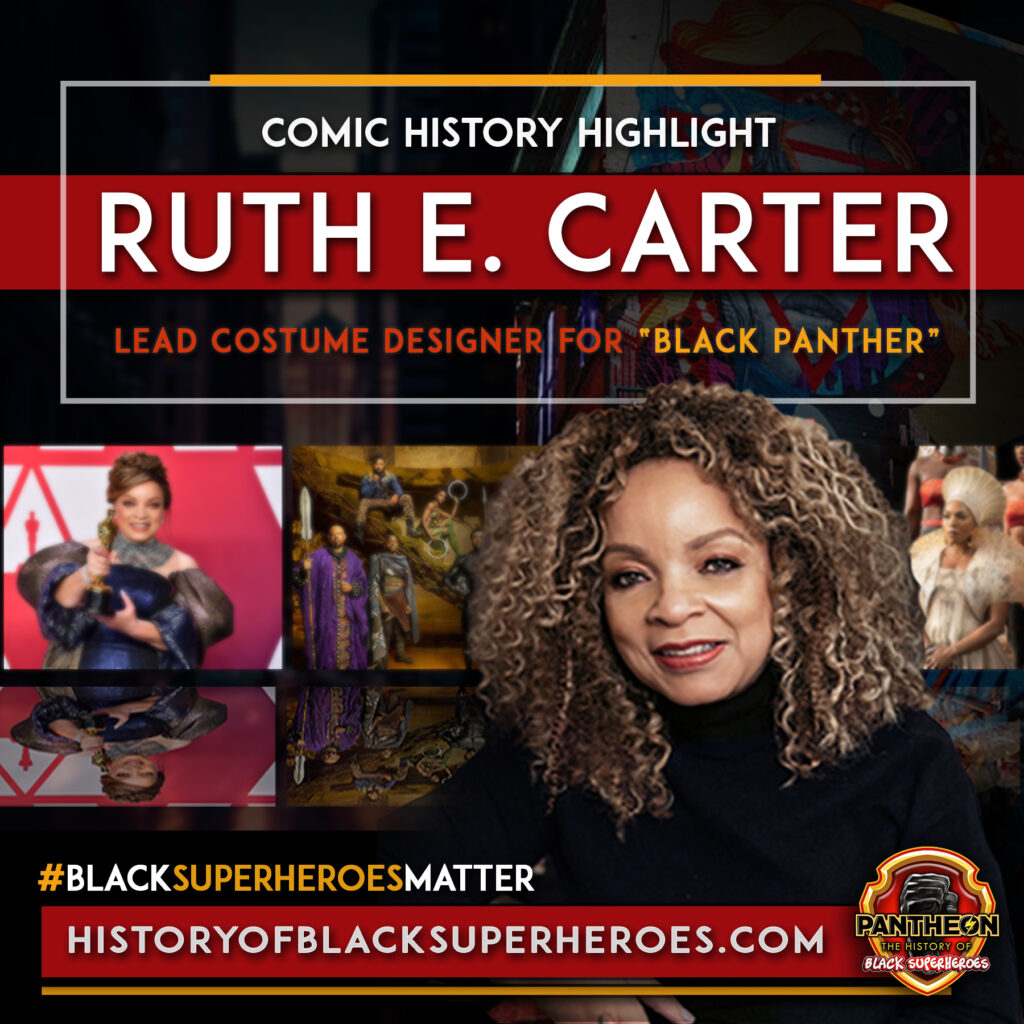 Meet Ruth Carter – Oscar Award-winning costume designer for "Black Panther"!
A mere offer of help to design costumes for a college production, turned Ruth Carter's fate into destiny.  For more than 30 years, she has dressed the characters in seminal films about the African-American experience.  In 2019 she became the first African American woman to win the Oscar for Costume Design, creating over 700 fierce costumes for the film.
From School Daze and Malcom X to What's Love Got to Do With It and Selma, Carter has worked with some of the most impressive filmmakers in the industry, including Spike Lee, Steven Spielberg, Robert Townsend, John Singleton, Ava DuVernay, and Lee Daniels. So it's no surprise that her gorgeous, Afrofuturistic costumes celebrating cultural pride and resilience in Black Panther captivated audiences.
Carter's deep passion for African American history has been the foundation for her inspirations. In a recent interview with Oprah.com, Ruth reflects "I've always thought that I was a person who could depict the culture and journey of Black Americans in this country accurately. I just want people to look at my films for now and forever more and know that I was a keeper of the culture. " 
A truly impressive creative maven and cultural activist, Ruth Carter's life and designs allow us all to bask in the glow of our greatness.