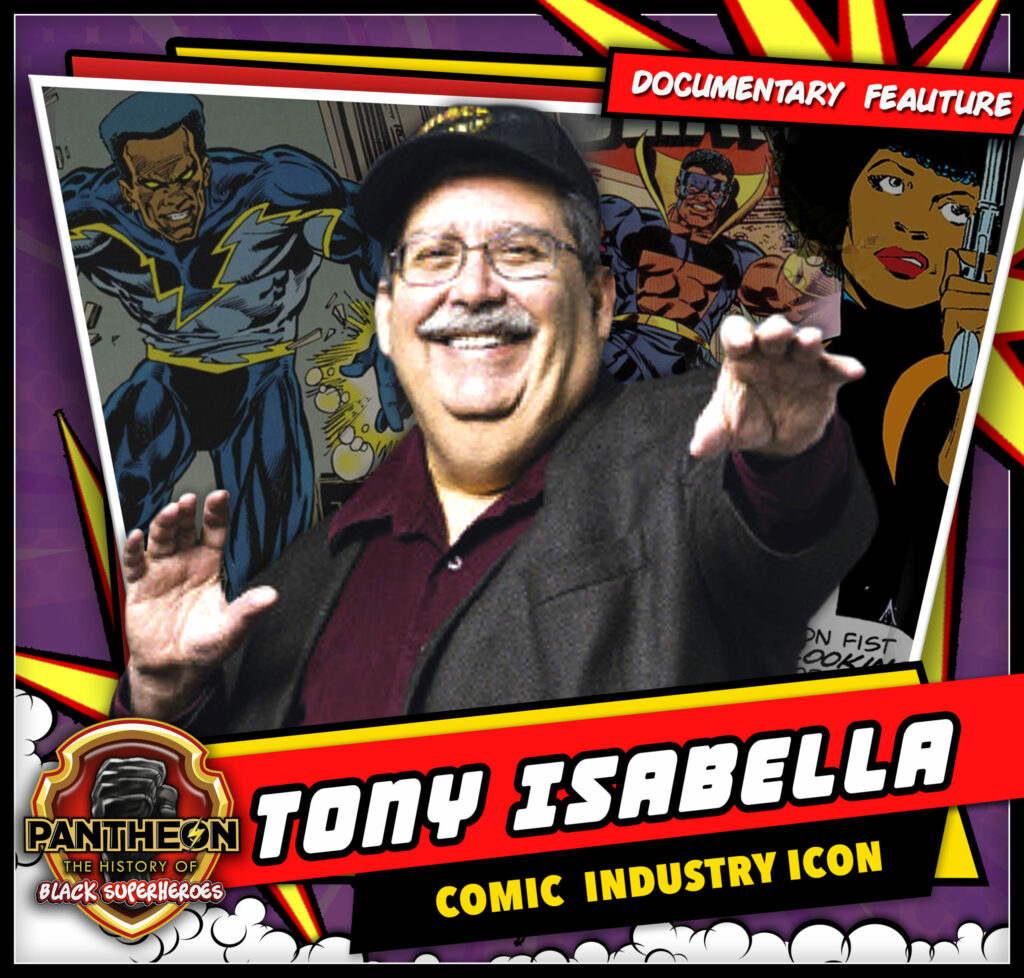 Tony Isabella – Veteran Comic Creator of Black Lightning, Luke Cage, and More!
With over 40 years in the comic industry, Tony Isabella is an American writer, editor, retailer, distributor, publicist, consultant, lecturer, and columnist (Comics Buyer's Guide).
He is considered amongst some of the most important figures in comic book history and has been referenced as one "America's most-beloved comic-book writer and columnist" and "granddaddy of online columnists". Added to that, a champion for African American characters as his creations include several of the most eminent Black superheroes in comic society.
Veteran Comic Creator Tony Isabella is an known as the creator and writer of Marvel Comics' Black Goliath; DC Comics' first major African-American superhero, Black Lightning!
He was an editor at both Marvel and DC in the 1970s, owning and operating a comic-book store for over a decade in the 1970s and 1980s. Tony's credits include DC Comics' first major African American superheroes, Black Goliath and his signature creation Black Lightning, Marvel's Luke Cage and Misty Knight. A great storyteller, Isabella's work tends to stand out from the thousands of stories written in the last 40 years. While the costumes and slang of comics written in the '70s may be a bit dated, the themes and issues of his classic tales are not.
Tony's Books:
CAPTAIN AMERICA: LIBERTY'S TORCH
STAR TREK: THE CASE OF THE COLONIST'S CORPSE