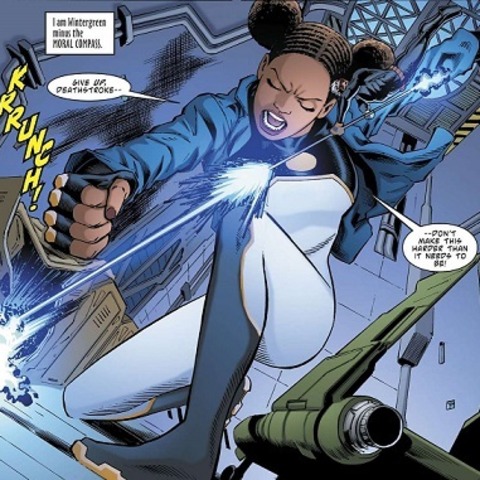 Powergirl – Tanya Spears of Prime Earth
Daughter of scientist Somya Spears.
Postdoc fellow at the Massachusetts Institute of Technology at age 17.
Worked at Starr Industries, and helped Huntress retrieve stolen isotopes.
Tanya Spears is the second Power Girl, taking over after Karen Starr returns to Earth 2.
After Power Girl and Huntress traveled through the portal back to Earth 2, Tanya suddenly displayed super powers, as well as an improved physique. Karen clears up the confusion on how she gets her powers, specifically stating in her will that Tanya has inherited the name "Power Girl".
She moves to New York City, joining the Teen Titans & learning how to deal with her powers.
Published By DC Comics.
POWER GIRL MEDIA GALLERY