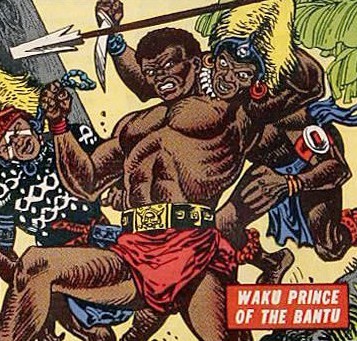 Prince Waku Of The Bantu – Superior Hand-To-Hand Combat Hero
Supremely Skilled Prince Who Would One Day Be King!
Created By Writer Don Rico & Artist Ogden Whitney
Released In 1954, Jungle Tales broke the mold with it's predominantly black cast.
By the1950s, Marvel was ahead of the game when it came to race. Prince Waku was their first black lead character to win cover status, and an on-going series via Jungle Tales.
PRINCE WAKU COMICS GALLERY
Get More Prince Waku & The Nation Nestled Deep Within The Wild Depths Of South Africa!