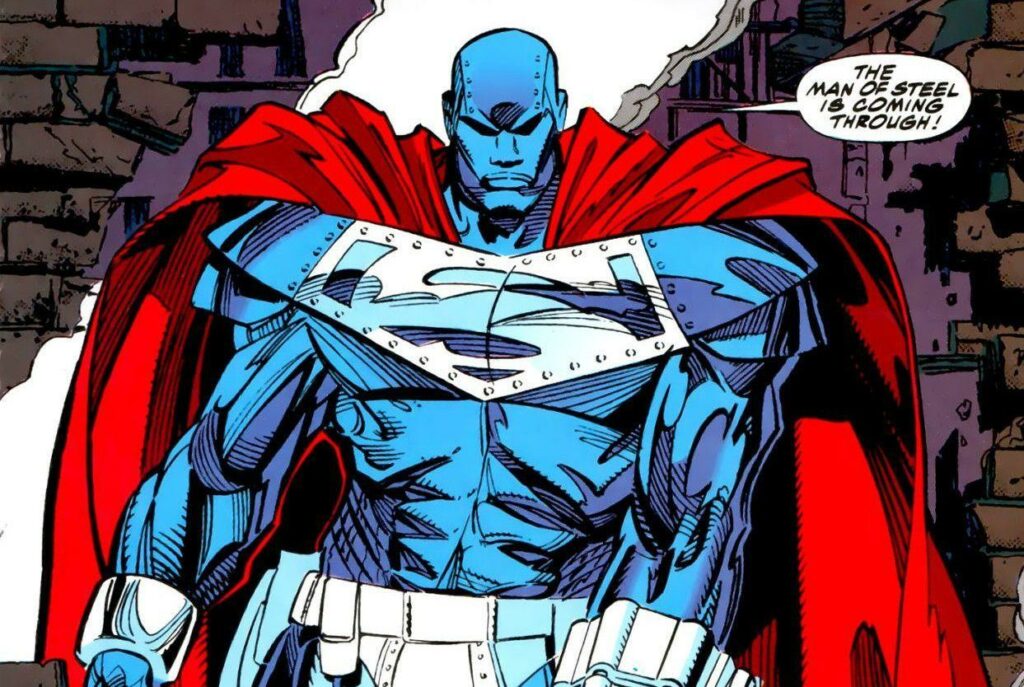 Steel – Superman's Super Bionic Counterpart
Published by DC Comics
Character design inspired By African American Folk Hero John Henry, as well as Superman.
Steel is a genius engineer who built a mechanized suit of armor replicating Superman's powers, down to the S on his chest. An attempt to replace Superman after his death, courtesy of Doomsday.
Superman Gets Resurrected!
Superman accepted Steel as a comrade. His real name is John Henry Irons and he wields a sledgehammer—this is a reference to the mythical railroad worker John Henry. He has a niece named Natasha Irons who is also a superhero in a similar mechanized suit of armor.
First appearing in The Adventures of Superman #500 (June 1993), he is the second character known as Steel and was created by Louise Simonson and artist Jon Bogdanove.
Steel was spun off into a solo series,written by co-creator Louise Simonson and later by Christopher Priest, from 1994–1998.
SEE THE STEEL MEDIA GALLERY