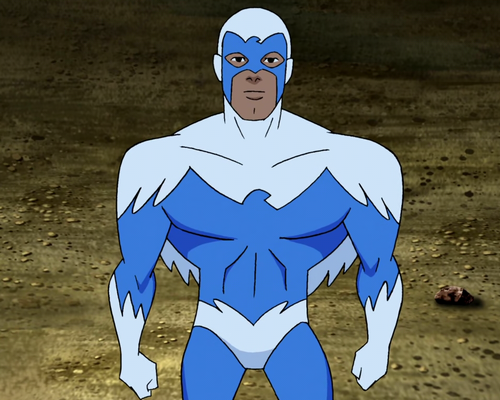 THE DOVE: 1943
---
The Dove's character debut couldn't escape some of the unfortunate stereotypes of the times. Even though he was one of the more positively portrayed African American comic book characters in 1940s, The Dove appeared as the sidekick to the white costumed hero the Grey Mask, in Holyoke Publishing Company 's Suspense Comics #1.
---
WHEN PARTNERED WITH THE GREY MASK
The Dove was a pretty dynamic character, great at combat – using his peg leg as an advantage.
---
Although The Dove had no clear cut superpowers, but he did possess "keen senses," "mighty muscles", and could move with "surprising swiftness" despite his handicap. In the argument of Hero vs. superhero:
The Dove should be remembered as a key character in the painfully slow evolution of black heroes in comic books.

– Pantheon: The History Of Black Superheroes
IN-DEPTH ARTICLE ON THE DOVE: The Dove–The First Black Superhero?
THE DOVE'S MEDIA GALLERY