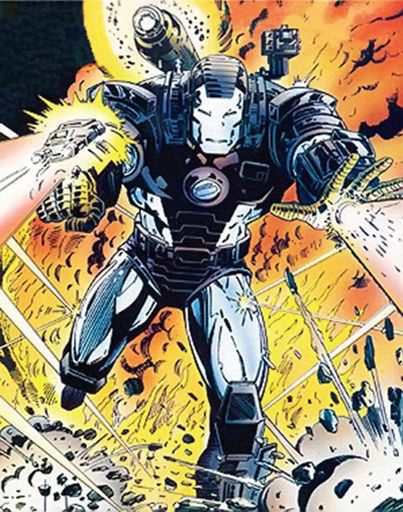 1979 WAR MACHINE (JAMES RHODES):  James Rhodes was a soldier in the United States Army who has served as a stand in replacement for Tony Stark as Iron Man thus making him one of Marvel's first legacy heroes.
Rhodes grew into his own character over the years though becoming "War Machine" whose armor dwarfs Iron Man's in sheer destructive force.
Appearances in the Iron Man movie franchise later gave him mass appeal. Recently he has taken on the mantle of "Iron Patriot" and been a member of the "Secret Avengers".
WAR MACHINE GALLERY – Coming Soon