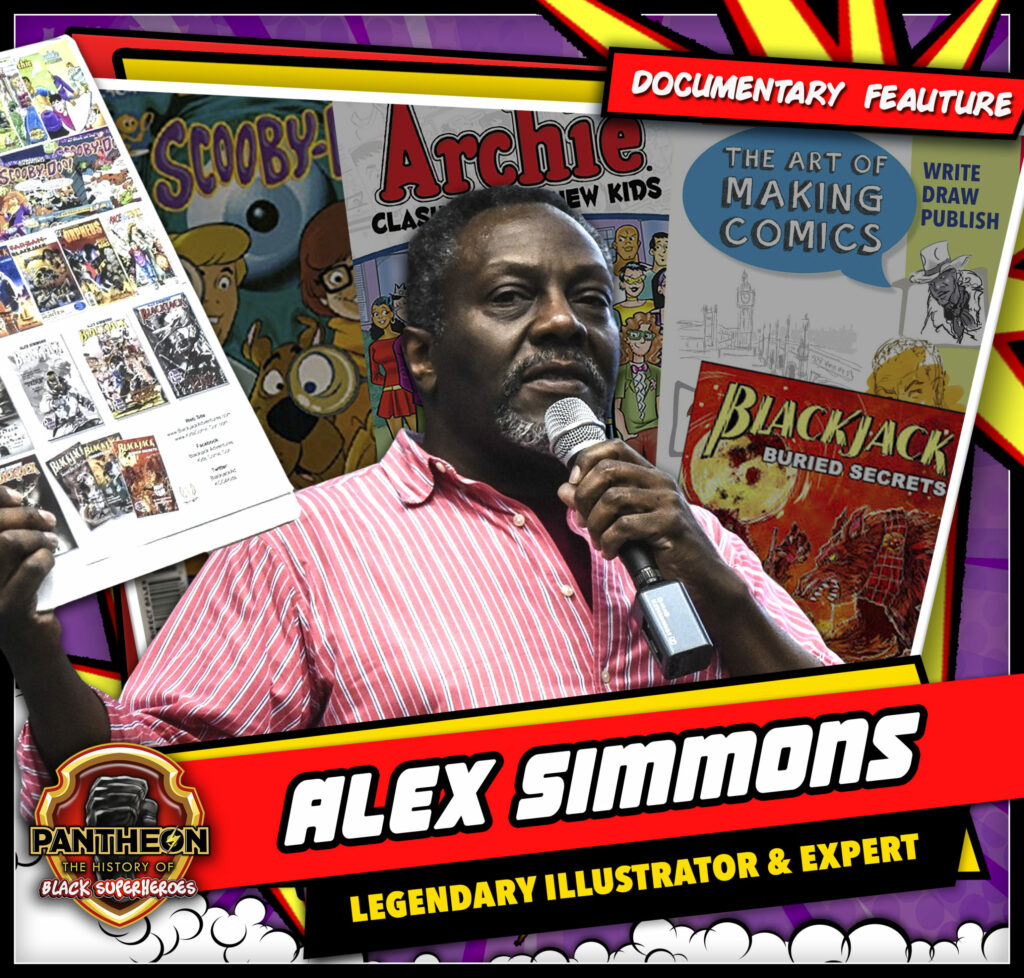 Alex Simmons – Award Winning Graphic Genius Ushering In The Next Generation
Meet Alex Simmons – Professional Writer and Publisher of Action, Adventure, Sci-Fi and Humor!
---
As a teaching artist and consultant, Alex Simmons has accumulated quite the body of knowledge and experience. In fact, he shares his years of experience globally, championing budding artists and introducing them to the creative process of stellar comic creation. From conceptualization and dynamic scripts, to full color art and tackling publication.
Penned Educational Documentaries & Stage Plays
His plays, Sherlock Holmes & the Hands of Othello, received critical praise. It was published in Black Thunder: An Anthology of Contemporary African American Drama by Signet/Mentor Books.
CONNECT WITH ALEX SIMMONS
Developed concepts and scripts for animation projects
Currently developing a global comics and creative arts program for children and young artists. He also produces the annual family event, Kids Comic Con (which he co-founded), as well as three comic arts exhibits, which have traveled abroad.
The creative arenas artists and fans have explored for generations.
Simmons has written for Disney Books, Penguin Press, Simon and Schuster, DC Comics, and Archie Comics.  Created and wrote the acclaimed adventure comic book series, Blackjack.
Alex Simmons Media Gallery
Batman, Tarzan, Archie, Blackjack, & Race Against Time, and More!